It's Time for Healthcare to Guard Health
Healthcare in the US leans heavily towards services for those who are already sick, instead of empowering people to avoid disease and health risks.
BowTie's approach to health risks is changing that.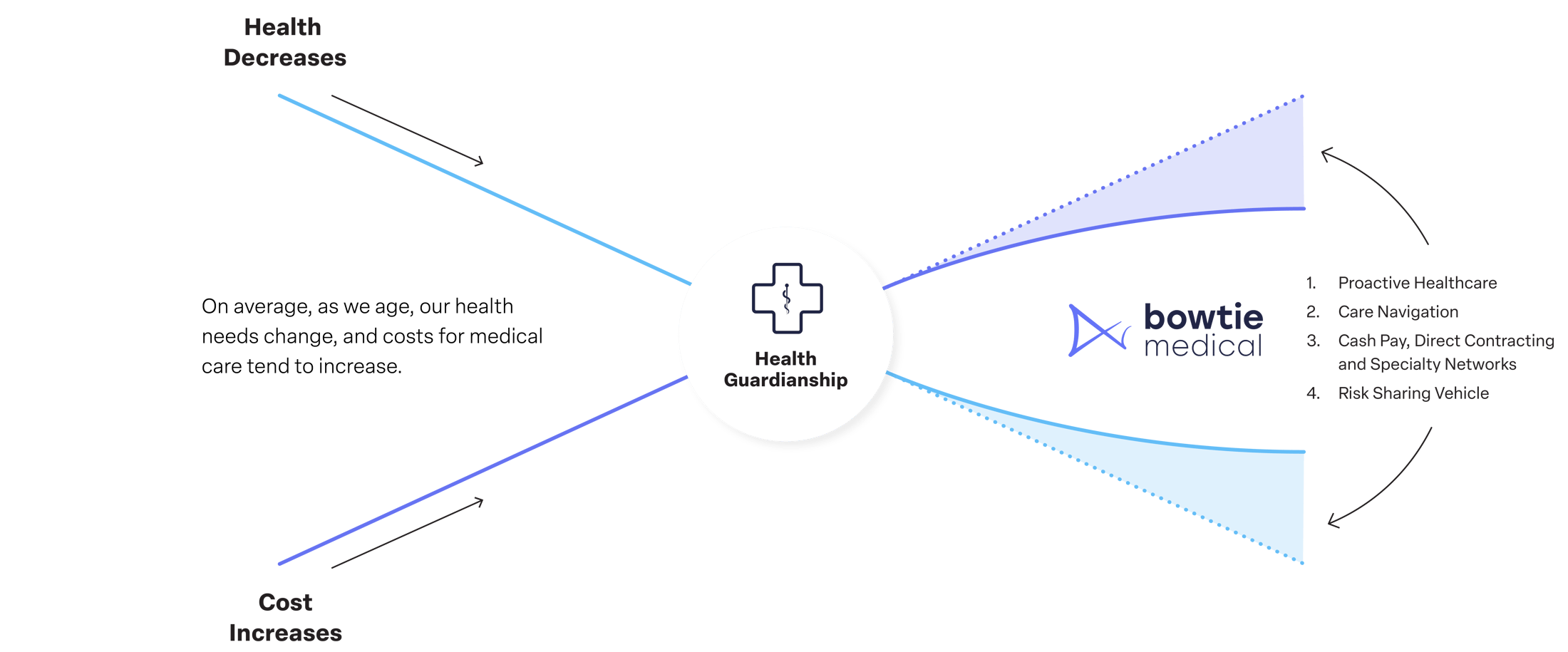 Prevention and Treatment
Our Approach
Bowtie risk models are used in industries all over the world to identify and reduce the potential causes that lead to a negative event (the knot in the middle). The goal is to establish controls to prevent the negative event and provide steps to mitigate the consequences that stem from the event.
The Problem
Healthcare in the US focuses heavily on services for those who are already sick, instead of empowering people to control the causes and threats that lead to medical events. This leads to unnecessary care, ballooning costs and interventions that happen far too late.
The Solution
BowTie's Health Guardianship establishes controls that eliminate, delay and lessen the financial impact of medical events, and mitigate the potential consequences if something does happen.
Specialty Care Insight for Every Member

BowTie was founded to guard patient care against the financial interests of hospitals. That's why every member of the BowTie Health Guardianship team has the backing of our nationwide network of independent specialists who provide condition-specific insight on the best treatment plans available.
Our goal is simple: provide the best, most informed care possible by leveraging experts across every major medical discipline to guide, educate and fight on behalf of each member.
Share our passion for guarding care against the interests of the sick-care system?
Join Our Growing Team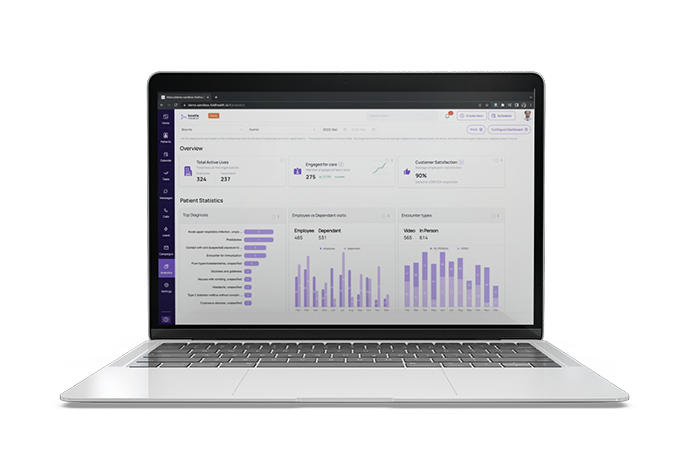 Free Employer Health Risk Assessment
Health Guardianship stratifies cost, targets modifiable conditions and proactively reaches out to members requiring the most support.
See How Guardianship Can Help

Fixing 3 Key Misalignments
74

%


of Doctors are Now Employed by Hospitals
Doctors in the US have largely become hospital employees and are incentivized to drive more tests, more procedures, and more appointments with specialists who are employed by the same health system. In a nutshell, the profit motive of these large institutions has bent care toward the interests of the system and not the patient. BowTie's Health Guardianship protects the member and places them back in control of their healthcare by researching, educating and recommending customized health decisions that are best suited for each individual.
50

%


of Healthcare Expenses are Waste, Yet Premiums Rise Every Year
To control rising costs, insurance companies often limit coverage, ignoring the waste that is driving up costs in the first place. This only degrades the value of employer-sponsored health plans and ensures employees pay even more to get the care they need. BowTie's Health Plan integrates health guardianship into the design and administration of the plan, in order to make sure the best course of treatment is always the covered option.
$2

Trillion


of Medical Costs are Associated with Annual Healthcare Waste
Most employer-sponsored health plans have no mechanism to empower employees to avoid these types of medically unnecessary procedures. Worse, they often lack incentives within the plan for effective steerage. BowTie's health plan fights against this waste by incentivizing employees to use their Health Guardians to price shop, explore high-quality care alternatives and reduce overall family health care expenses.
Schedule a Demo
See if BowTie is a Good Fit